Message from the President of the Japan Cornea Society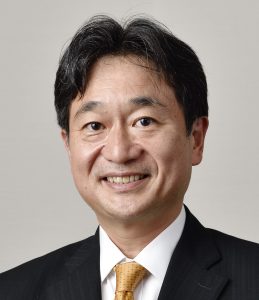 Yuichi HORI (Toho University)
Thank you for visiting the homepage of the Japan Cornea Society (JCS).
The missions of the JCS, which was established over 40 years ago and now boasts more than 1,200 members, are to advance basic science investigations into corneal and ocular surface diseases and to improve clinical practice. In addition, the organization provides an open forum of knowledge for its members with the goal of providing high-quality eye care for patients by working with the JCS membership, patients, government, and medical community.
Our areas of interest include not only the cornea but also the conjunctiva, lacrimal glands, meibomian glands, and tear fluid. Therefore, we deal with a variety of eye diseases such as dry eye, allergy, meibomian gland dysfunction, infectious diseases, corneal dystrophies, keratoconus, trauma, persistent epithelial defect, bullous keratopathy, and limbal stem cell deficiency, among others. Cornea specialists should advance their knowledge of medical treatments and surgical procedures. To date, the level of clinical and basic science research in Japan is highly recognized globally and includes dry eye research, regenerative medicine (induced pluripotent stem cell research), and newly cultured endothelial cell injection therapy. This progress should continue.
It is very important that the JCS communicates frequently and achieves a high level of interaction with cornea specialists worldwide. We have started to use English slides for presentations and to invite corneal specialists from Asia and other countries to conduct an international symposium at the annual meeting of the JCS (also called the Corneal Conference). We also encourage young Japanese ophthalmologists to participate in the international meetings, such as the Association for Research in Vision and Ophthalmology, the Asia-Pacific Academy of Ophthalmology, the World Cornea Congress, and the Asia Cornea Society Meeting, to facilitate future corneal research and clinical practice in Japan.